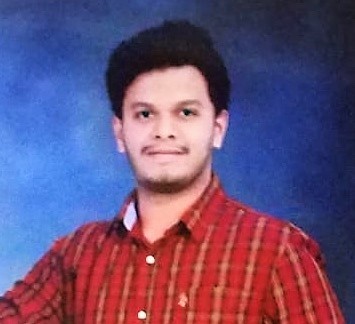 Greetings!
Its been 6 years since I graduated from Suprabhat Model High School and I realized the other day that I was still looking up. Isn't that how we determine the SMHS graduates whenever a jet is passing overhead?
Firstly I am very much thankful to be graduated from this school which has given me a strong foundation for my future, and providing world class infrastructure for my comfortable journey throughout my schooling spent there.
Its not only the facilities that are rising in the campus: Enrollments are up, our students` grade point averages are up and our faculty and staff complement is also growing.
As we progress through 2019 and beyond, I encourage all students to look up, strive to achieve new heights, reach out to your peers and mentors and thank them for their support and friendship.
To all my fellow Suprabhatians, thank you for always being the best that you can be…I LOOK up to all of you.
Respectfully and Forever a Suprabhatian,
Preetham Ch Navneeth (2012-13)
10 years back seem long but our farewell is still vivid before my eyes. All those wonderful days and moments seem just begone. Al these thoughts afresh, I would like to take dive back to my school life.
My anxious first day at the school turned to such a friendly atmosphere that I not only coped up well with my academic but also started to take a proactive part in the school activities . Thanks to the friendly faculty as they made learning more than fun. Creative teaching methods were very fetching with the concepts concurrently multiple co curricular activities like music , karate, yoga and meditation etc were very relaxing.
All these moments are more than memories now perhaps has given me a great life. E.g.: the yoga and mediation sessions immensely helped me in relaxing myself when stressed. I have learnt to overcome my stage fear. I have learnt remarkable lessons to mend my attitude and improve my soft skills.
Holistically I've learnt to serve people from my teachers, and I'll promise to serve many more in my best way. I thank my teachers, my friends and other staff for the best life I enjoyed I thank Suprabhat for everything.
Dr. Y Lakshmi Manasa
yellapragadamanasa@gmail.com